Technical Support
At Fixing Point we are continuously looking at ways to improve and add value to our customers.
As well as expanding our sales department, we have also developed our technical team in order to support our continued growth & client base.
For more information on the technical services we offer, please contact a member of our team.
Site pull out tests nationwide

As part of our service we are able to provide pull out tests where required nationwide. On certain projects this is crucial to the performance of the fixings, such as those with concrete substrates and refurbishment work where the quality of purlin cannot be relied upon. As part of the service you will receive a written report detailing how the suggested fixing has performed, providing peace of mind it meets the projects requirements.

Support and guidance on selecting the correct product for your application

Not sure which product you should be using for the application? In our products section there are filters to help with this. If you'd prefer, our knowledgeable team are on hand to point you in the right direction to identify a suitable product.

Range of warranties available

At Fixing Point we firmly believe in the quality of our fixings & fastener products. A simple statement to make, but we back it up by providing a range of warranties on our products - get in touch for more information and options available.

Wind load calculations and fixings patterns for flat roofs

Important considerations for a mechanically fixed flat roof include the load applied by wind and ensuring the fixing patterns, as advised by membrane and insulation board manufacturers, are adhered to. As part of our service delivery we are able to assist with correct fixing patterns and supply a wind load calculation report.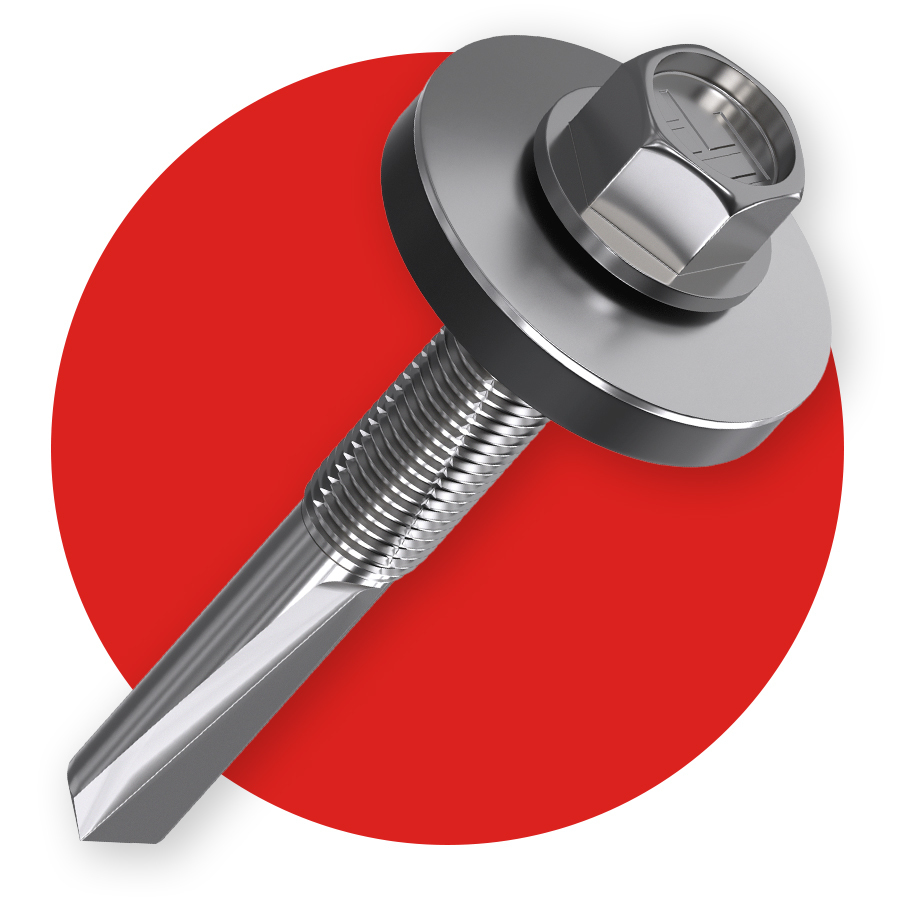 Quality and reliability.
Fixing Point is an active member of the Metal Cladding and Roofing Manufacturers Association (MCRMA). MCRMA promotes best practice within the industry and has a wealth of technical and regulatory data that is accessible to members and end users via the MCRMA website.
The Company is certified to operate a BS EN ISO 9001:2015 Quality Assurance scheme to ensure that every item sold meets our high product performance specifications.
Manufacturing facilities include nylon injection moulding plant, product assembly, roll forming of spacer grid bars, powder coating and paint spraying.
Our long established quality control laboratory at our head office tests products for their corrosion resistance, drilling ability, mechanical strength and dimensional accuracy to ensure that our Quality Assurance standards are maintained.
We enjoy long standing partnering arrangements with our key suppliers to maintain consistency and reliability; we do not readily switch sources of supply.