What We Do
Fixing Point is a UK-based supplier of specialist fasteners and components to the roofing and cladding industry.
Our roofing & cladding fixings - in fact, all of our products - are used in industrial and commercial construction projects, new-builds and refurbishments in towns and cities everywhere. Take a look at the Fixing Point range. You'll find everything from self-drilling carbon steel fixings, to colour-moulded heads, to butyl mastic sealants.
And keep checking in on what we're doing, because we're not a company that stands still. With our team of designers, manufacturers, and product testers working on new ideas in this evolving industry, we're finding better ways. It's keeping our customers ahead of the rest.
Fast Turnaround
We're usually able to deliver orders, anywhere in the UK, within 24 hours. Order before 5pm and subject to availability, your order will be out for next day delivery.
Stock levels at our Gloucester sales office are well maintained, so in most cases we'll be able to supply what you need there and then.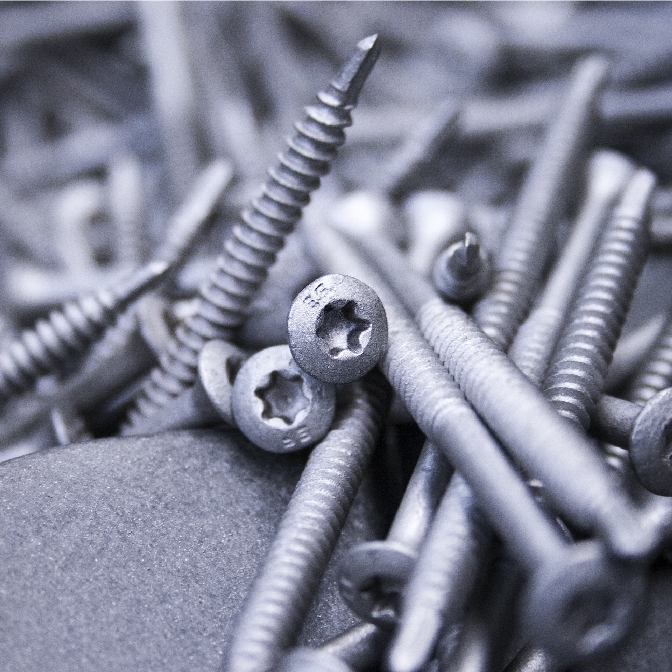 We're big on service.
There's more to Fixing Point than our products. Whether by phone or in person, you'll speak to someone who knows their stuff; someone who'll give you the very best technical support there and then. They'll pinpoint the products for your project, visiting you on site if that's the way of finding the right match.
Once you've placed your order, you'll get the products you asked for – quickly. And you'll have a single point of contact for any queries along the way.
"Fixing Point have been regular suppliers to County Roofing Gloucester Ltd for many years, supplying a wide range of quality products at competitive prices, with friendly and attentive customer service. Whether delivered or collected, orders are handled with diligence and with a prompt response."
"We were pleased as always with the prompt & reliable service from Fixing Point. The fixings are good quality, ordering is easy and the website is very informative and user friendly as well."
Tailored Finishes.
Our specialist fixings can be colour-matched to any type of cladding, using powder coating and injection moulding.
Not everything about us is fixed. We'll do everything we can to fit in with you as your project evolves. Talk to us; the chances are we'll find a way to keep things on track.